If you are (or know) a young woman from the Iowa East District-LCMS between 22-35 years old and interested in representing your Zone/District at Convention, along with serving in the church through the LWML, this opportunity is for you! The Iowa East District LWML will be accepting applications for Young Women Representatives through January 15th, 2021. for the 2021 Convention in Lexington, Kentucky on June 24-27, 2021. The application is below.
Information for Zone Leaders:
Guidelines for Selecting and Serving as an LWML Young Woman Representative
Supporting Your YWRs (before, during, and after convention)..
Want to learn more about what a Young Women's Representative is? Check out these great resources from LWML National.
Pictures from 2018 Convention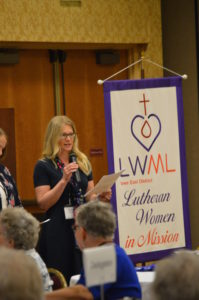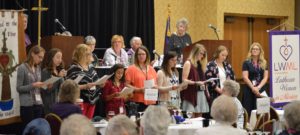 Pictures from 2017 National Convention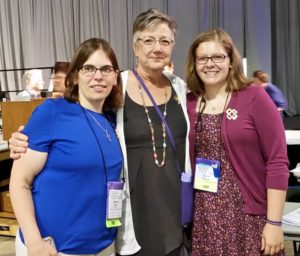 Past President Joan Berquist with 2017-19 Young Women's Representatives Amanda Hahn and Rachel Wegener