Immanuel's Mission Club, Davenport
On June 28, 2023, Immanuel's Mission Club hosted guest speaker Aletha Voges, a pastor's wife and Christian author, who spoke on "Plant a Seed – Tell the Next Generation". A light luncheon followed.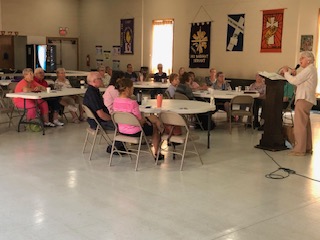 Trinity School World Change Project
Trinity Lutheran School, Davenport, fifth graders tied 10 fleece blankets for Phil's Friends for their World Changer Project this May. LWML ladies, Elizabeth Golter and Kay Berry helped and will be taking the blankets to the LWML National Convention in June.
Trinity Davenport Blanket Bash
Trinity Davenport had their annual Blanket Bash for the congregation. Anyone who wanted to tie fleece was invited and encouraged to participate at home and/or church. Here are a few of the pictures.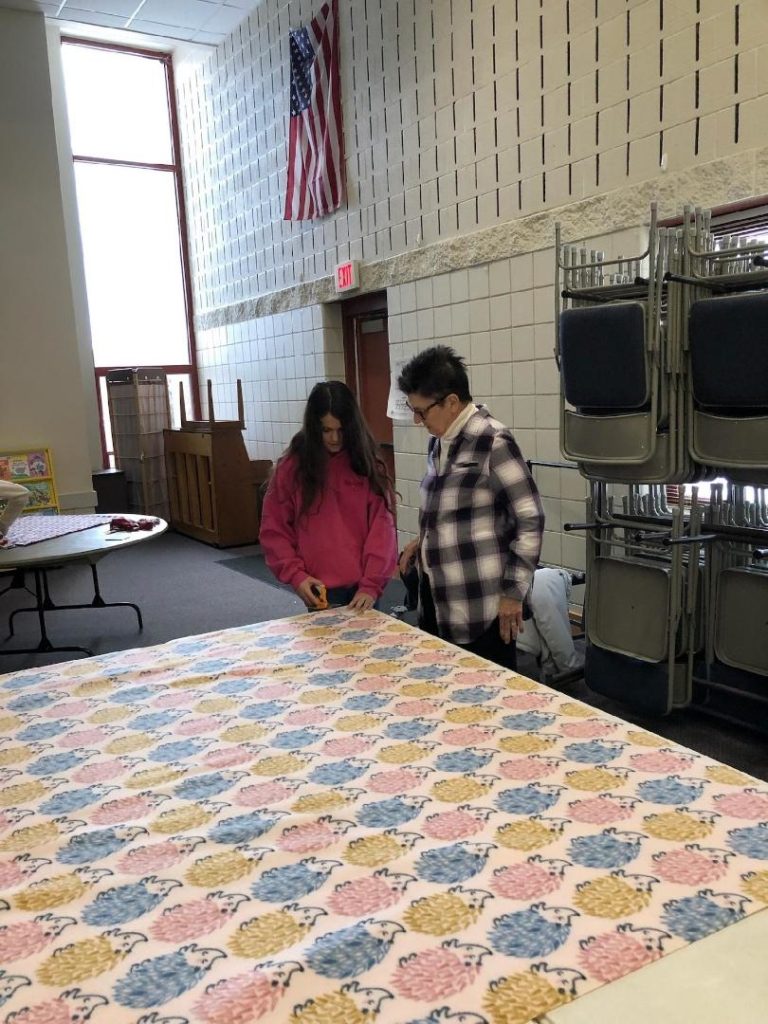 Spring Rally 2022
Davenport Zone Rally was a Mother-Daughter Tea at Trinity in Davenport on Sunday, 5-1-2022, from 2-4. 81 young and younger were included with photo booth, scavenger hunt, mission presentation, Tea Towel devotion, cupcakes and tea/lemonade. Offerings went to LCMS Ukraine and Orphan Grain Train. Good time was had by all.
LWML Blanket Bash
Trinity Davenport recently held a Blanket Bash. Below is a picture of Kay Berry with her granddaughter. Each grandma was to bring a grandma date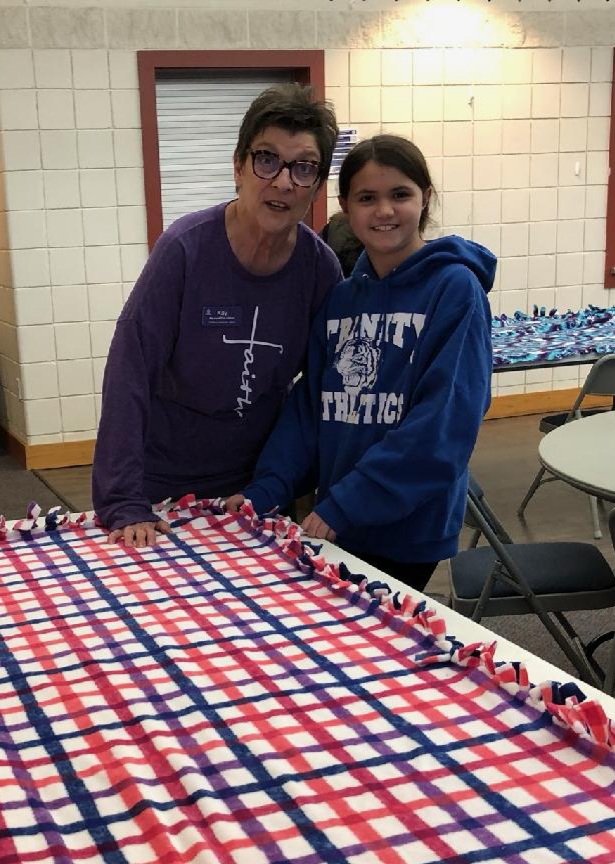 Tie Quilts for Orphan Grain Train
The women of Immanuel Davenport's Mission Club gathered to tie quilts. The finished quilts will be blessed on LWML Sunday, October 3, 2021, and then be taken to Orphan Grain Train in Clemons, IA, along with some backpacks filled with school supplies.
2020 Zone Banner
This is a great promo for LWML–fast forward to 7 minute mark
https://www.youtube.com/watch?v=4nb2DROcwDk&feature=youtu.be
LWML Davenport Zone Fall Rally
LWML women will be meeting for the Davenport Zone Fall Rally.
Where: Risen Church Lutheran Church
When: Saturday, October 24, 2020
Time: 9:30 am
Purpose: Business meeting and installation of officers and Bible Study by Brad Ferch
Details: Social distancing will be respected
Light snacks, no breakfast or lunch
Free Will offering